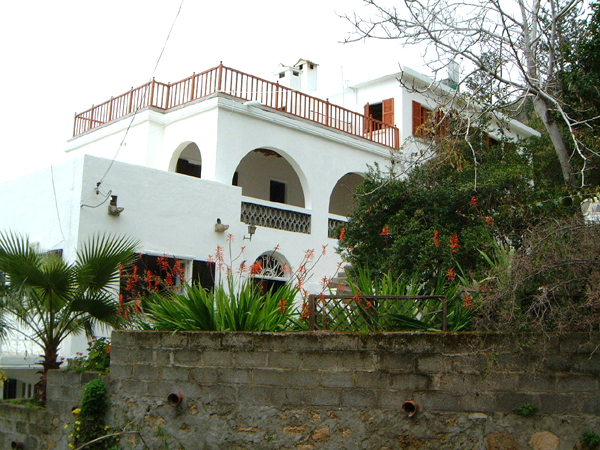 Cottages at Bellapais in Northern Cyprus

The 2007 event was held at a small scale centre for writers and artists owned by a woman named Mariel, who cooked for us and looked after us. The venue for the 2008 event will be accommodation only – we will be responsible for our own meals and planning our own activities. Cafés and restaurants will be within very easy reach and we will have the option of cooking for ourselves in any one of the three kitchens. Our accommodation will consist of three separate houses very close to one another in Upper Bellapais, above the historic Abbey, with a large garden full of secluded corners, as well as a roof terrace with 360 degree views, covered balconies and a swimming pool terrace. The beautiful seaside town and fishing port of Kyrenia is 5 miles away. This offers all the usual Mediterranean resort facilities including miles of sandy beaches, night spots, excellent seafood, dozens of restaraunts, boat trips and scuba diving. There is also a well-preserved large medieval castle.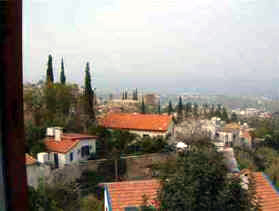 ~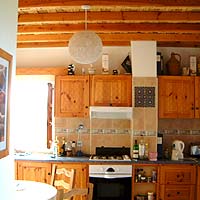 ~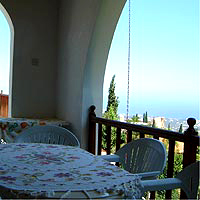 What happens on UKAway?

UKAway is exactly what it sounds like: a chance to get away with a bunch of fellow writers and to write. There are no rules and no pressure to conform or take part in seminars or do anything you don't want to do. Each person can participate in group activities as much or as little as they like. It's our own time, and it's up to us to decide how to spend it. Typically we will relax and write during the daytime and meet for an evening meal, which can, if people wish, be followed by a reading and discussion session to knock into shape whatever it is we are working on, and get the advice and support of our peers. It isn't a writing course, there are no gurus and no leaders.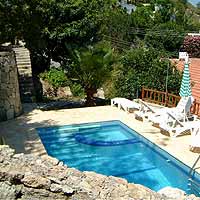 ~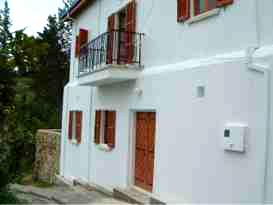 ~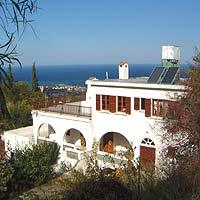 How many people are going and how much is it going to cost?


The only part of the holiday for which I am collecting money is the accommodation. This consiste of three separate houses giving us a total of seven bedrooms and one extra bed that can be used in a lounge or similar if needed. The total rental cost for the seven days is £1,000. That means that if there are eight of us, which is the figure I am working to, we pay £125 each. For that you get a large (double or twin) bedroom to yourself. It's difficult to arrive at a fair price for couples who want to share one room, because the total pot of money must yield £1,000 however the space is divided. For simplicity therefore I am assuming at this stage that we all pay an equal share, and couples, if they only need one room, can sell their extra room to somebody else privately. To make it simple for me therefore I am asking each participant for £125, and their sleeping arrangements are their own business!



PLEASE TAKE NOTE: the £125 pays for the accommodation only, NOT THE TRAVEL TO THE VENUE and NOT THE FOOD or any additional expenses that I may not have thought of.

We will help each other to find cheap flights in the same way as we did this year, and we may well be able to share a minibus-sized taxi from either Ercan or Larnaca airports, depending on which option is cheaper (more about this under "Recommended Flight" below).

How do I secure my place?


Please e-mail me in the first instance at: David Gardiner's E-mail address to make sure that places are available. Then send the full amount (I don't think it's worth asking for deposits and doing it in two bites this time) to me, David Gardiner, at: 55 Elmsdale Road, Walthamstow, London, E17 6PN. A cheque is easiest, but if you want to use the dreaded PayPal we can sort something out. I will send a receipt as soon as I receive your money. A stamped addressed envelope for this would be appreciated. If you have any questions please e-mail me at the same address.

Recommended Flights


The plan is to fly out together if possible and have a large (minibus size) taxi meet us at Larnaka Airport and take us across the border to the cottages. On the last day we will arrange for a similar taxi to take us back to Larnaka. The owner of the cottages Mr. Michael Carmichael has offered to help us to book the taxi. Our original plan was that we should all try to arrive on the same flight, as even people not starting from London are likely to make a connection there and end up on the same aircraft. We had settled on a Cyprus Airways flight as shown below:

Cyprus Airways
Sat 29th March 2008 Flight CY347 from Heathrow at 13.50 arriving Larnaca 20.15
Sat 5th April 2008 Flight CY326 from Larnaca at 17.35 arriving Heathrow 20.35
Fare £243.80 inclusive from Opodo.co.uk

However, a more recent Googlling has revealed that some cheaper flights have become available. These offers are from Sunsave.com and are correct at 2nd March. The third one is less convenient as it arrives at Paphos rather than Larnika:

Lowcost Airline
Out: 29th March 2008 - Luton to Larnaca departing 1450 arriving 2120 (29th)
In: 5th April 2008 - Larnaca to Luton departing 2320 arriving 0210 (5th)
PRICES: Adult: £178.00

Olympic Airways
Out: 29th March 2008 - Gatwick to Larnaca departing 1730 arriving 2350 (29th)
In: 5th April 2008 - Larnaca to Gatwick departing 1855 arriving 2150 (5th)
PRICES: Adult: £179.00

Lowcost Airline
Out: 29th March 2008 - Gatwick to Paphos departing 1230 arriving 1900 (29th)
In: 5th April 2008 - Paphos to Gatwick departing 2135 arriving 0020 (5th)
PRICES: Adult: £202.00

These seem to be the cheapest options leaving at reasonably civilised times on both the outward and return journeys. Adding together the accommodation cost and (new) return airfares the total cost of the week could be as low as £303 plus food. There aren't many Mediterranean one-week breaks of any kind that can compete with that!




READ THE LETTER OF WELCOME FROM THE OWNER

SEE YOU IN CYPRUS!