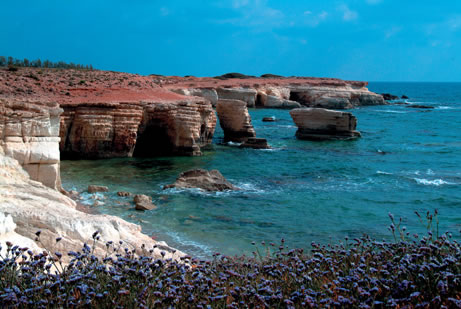 The UKAway writers' events

The UKAway writers' holiday is an informal holiday/retreat for writers of all kinds and all levels of experience who want to spend a week in a warm country in pleasant surroundings in the company of fellow writers who can offer fedback and support. There are no rules and no pressure to conform or take part in seminars or do anything you don't want to do. Each person can participate in group activities as much or as little as they like. It's our own time, and it's up to us to decide how to spend it. Typically we will relax and write during the daytime and meet for an evening meal, which can, if people wish, be followed by a reading and discussion session to knock into shape whatever it is we are working on, and get the advice and support of our peers. It isn't a writing course, there are no gurus and no leaders. So far, each event has been marked by the production of a small chapbook of material we have worked on during the holiday and photographs of the participants and the locality. The two previous chapbooks are available to download in PDF format above. They can also be purchased in printed form from Lulu.com HERE.


"...the value of the week cannot be overstated. It is inspirational, a lot of writing is done, friendships made, new experiences found and memorable for ever. The Northern Cyprus UKAway last year made a huge impact on me far in excess of the expense"

Geoff Nelder, science fiction writer.
Visit the forum thread at UKAuthors.com to see what other people are saying about UKAway.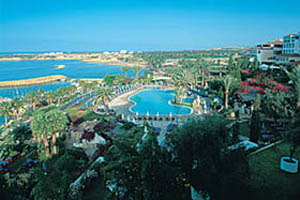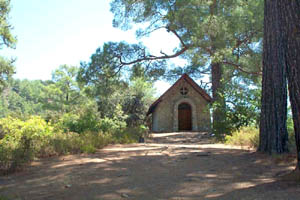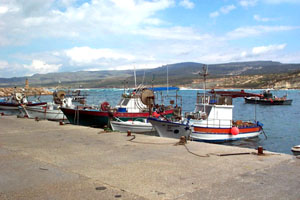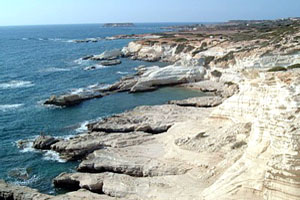 How many people are going and how much is it going to cost?

At present four people have made definite bookings to attend. About eight people would be the maximum but we will be very happy if we can get six, which is a comfortable group size.

The hotel we have chosen is called the 'S A West End' and has a restaurant and small swimming pool and plenty of common areas in which we can meet, The rooms are pleasant with en suite facilities and the rates include breakfast. It does mean making an allowance to eat out at night, and at lunch time if that's your normal pattern. The hotel taverna is available and reasonably priced, as is the one across the road. It's located in Las Georgias. It's a short walk to a fishing harbour and swimming beach, with good snorkeling, and a five minute drive to Coral Bay. Jonh Goodwin who is attending and who lives near the venue has kindly offered to arrange transport to and from the airport. Prices are €25.00 per person per night, based on two sharing including breakfast. Single occupancy is €10.00 extra per night. HERE is the S A West End website.

To give you some idea of costs, the typical price of a return flight from Gatwick to Paphos in early April is about £220. Assuming you need to pay the single supplement your accommodation (excluding evening meals) will cost €245 or about £220 at the present rate of exchange. Total £440. Allow a bit more for six or seven lunches and evening meals (say about £70 max,) and you get a total notional cost for the holiday of about £510.00. There may be cheaper flights available at the last minute, I have just taken an average after a bit of Googling. If you are a couple sharing you would each save €70 or about £62 on this price, bringing it down below the £450 mark.

As in previous years we will each be responsible for our own flight booking and air fare to Paphos, but will try to help one another find low air fares.

Please note: all that you pay for is the flight and the hotel. UKAuthors.com or the people directly involved in organising the holiday do it on a voluntary basis – we don't take any cut.
How do I secure my place?

Please e-mail either me David Gardiner or JohnGoodwin in the first instance. Send no money until asked to do so.
Recommended Flights

If you are flying from London these flights may be of interest to you. They leave and arrive at civilised times of day and the return fare from Flythomascook.com on March 5th was £214.98 or £219.98 if you pay by Visa.
OUTBOUND TCX 819K Gatwick (LGW) at 0915, 01-04-2009
Cyprus (PFO) at 1550, 01-04-2009

INBOUND TCX 819L Cyprus (PFO) at 1650, 08-04-2009
Gatwick (LGW) at 1940, 08-04-2009

Generally speaking the earlier you book a flight the less it costs, but there may also be last minute bargains to be had when the flight time gets very close. Two good places to find last minute deals are LastMinute.com and the Essex-based company Flightline. It's also worth checking the Thomas Cook site for charter flights with empty seats, and the offers on TV teletext. Try several different sites. Don't assume that one company's search engine scans the whole of what's available, even if it says it does.

SEE YOU IN CYPRUS!