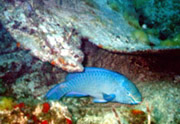 Midnight Parrot Fish, trying to hide in a crevice.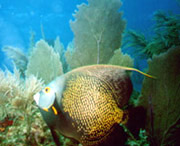 Another of those incredibly beautiful French Angel Fish.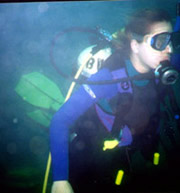 Almost as beautiful: my diving buddy Denni.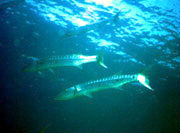 A passing shoal of Great Barracuda. These guys were bigger than me!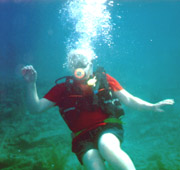 And here I am, for comparison. Note the absence of a wet-suit.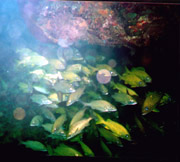 A shoal of Sunshine Fish getting out of my way.